About Us
Christian Challenge is a student organization at UC Santa Cruz that wants to help people connect with an authentic group of friends, explore what it means to take the next step in their relationship with Jesus and together find practical ways to change our world. We hope to create an environment where everyone feels welcome to come make new friends and explore spiritual things. We do this through small group Bible studies, fun events, one-on-one discipleship, community service projects, retreats, conferences, and mission trips.
Our Staff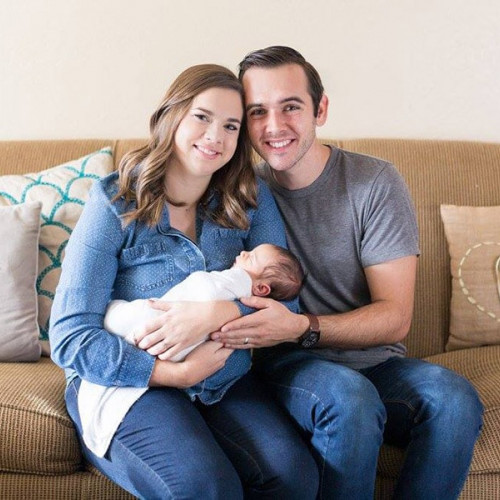 Cody & Brittany Bryan
Directors
Cody and Brittany met at the beginning of their freshman year at California State University, Chico. They became friends while being a part of the Christian Challenge Ministry at Chico State and began dating while participating in ministry together. They graduated in 2013, got married that summer, and immediately began serving full-time on the staff of Christian Challenge. They soon became Associate Directors of the ministry, training 10 additional staff members before eventually feeling God leading them to plant a new Christian Challenge ministry at the University of California, Santa Cruz starting in the Fall of 2021.
---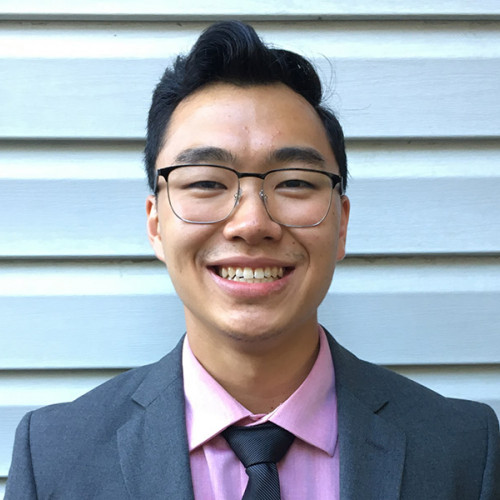 Ryan Leong
Staff
Ryan got involved with Christian Challenge at Chico State in 2014. A student leader from the ministry shared the Gospel with him and he committed his life to Christ his freshmen year. He has a heart for Greek Life students, while in his undergrad he joined a fraternity to share Christ with one of the most influential groups on campus. After graduating in 2018, Ryan worked full-time with Christian Challenge in Chico. He started a ministry specifically for students in fraternities and sororities known as Greek Legacy at Chico State. He enjoys weightlifting, playing spikeball, and skateboarding. Ryan is excited to connect with students at UC Santa Cruz!
---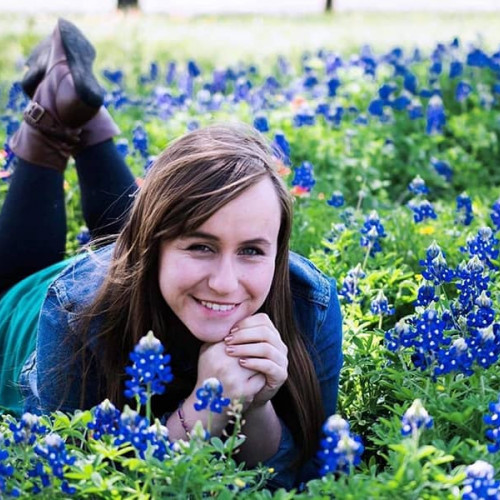 Alexandra Mash
Staff
Alexandra grew up in Southern California and moved North in 2014. She came to Christ through the ministry of Christian Challenge at Chico State nearly 7 years ago. While originally studying to be an elementary school teacher she caught the vision for discipleship and teaching others about Jesus. She graduated in 2018 with a degree in Child Development and has been working as a full time campus minister for about a year. She loves working with students because of the potential for multiplying their life, and their openness to the gospel, as well as their love for adventure. Alexandra is quirky and passionate! She enjoys hiking, running, playing board games, and meeting new friends. She also has a heart for international ministry! She is looking forward to serving the community of Santa Cruz and at UCSC.
What We Believe
At Christian Challenge we hold to unity in central Christian beliefs:
We believe and practice a faith that finds its source in the Bible and the teachings of Jesus Christ.
"There is one Body and one Spirit...there is one Lord, one faith, one baptism, and one God and Father of us all..." - Ephesians 4:4-6
At Christian Challenge we have liberty in non-essential beliefs:
We believe that the Holy Spirit guides true believers to do God's will within the boundaries of Scripture
"Accept him whose faith is weak, without passing judgment on disputable matters...who are you to judge someone else's servant? To his own master he stands or falls...So then each of us will give an account of himself to God...So whatever you believe about these things keep between yourself and God." - Romans 14:1, 4, 12, 22
At Christian Challenge we show love in all our beliefs:
We believe that by showing Christ-like love to others, people can develop into the people God intends.
"If I hold in my mind not only all human knowledge but also the very secrets of God, and if I have the faith that can move mountains but have no love, I amount to nothing at all." - 1 Corinthians.13:2
God is the Creator and Ruler of the universe. He exists eternally in three persons: Father, Son, and Holy Spirit. These persons are co-equal and are also one God.
Genesis 1:1, 26, 27; 3:22; Psalm 90:2; Matthew 28:19; I Peter 1:2; II Corinthians 13:14
Jesus Christ is the Son of God. He is co-equal with the Father and the Holy Spirit. Jesus lived a sinless human life, and offered Himself as the perfect sacrifice for the sins of people by dying on a cross. He arose from the dead after three days to demonstrate His power over sin and death, He ascended into Heaven's glory to return again someday to Earth and will reign as King of Kings, and Lord of Lords.
Matthew l:22, 23; Isaiah 9:6; John 1:1-5, 14:10-30; Hebrews 4:14, 15; I Corinthians 15:3, 4; Romans 1:3,4; Acts 1:9-11; I Timothy 6:14, 15; Titus 2:13
The Holy Spirit is co-equal with the Father and with Jesus. He is present in the world to make men aware of their need for Jesus Christ. He also lives in every Christian from the moment of salvation. He provides the Christian with power for living, understanding of spiritual truth, and guidance in doing what is right. He gives every believer spiritual gifts when they are saved. As Christians, we seek to live under His control daily.
II Corinthians 3:17; John 16:7-13, 14:16, 17:3. Acts 1:8; I Corinthians 2:12, 3:16; Ephesians 1:13; Galatians 5:25; Ephesians 5:18
The Bible is God's Word to us. It was written by human authors, under the supernatural guidance of the Holy Spirit. It is the supreme source of truth for Christian beliefs and living. Because it is inspired by God, it is the truth without any mixture of error.
II Timothy 3:16; II Peter 1:20, 21; II Timothy l: 13; Psalm ll9:105, 160, 12:6; Proverbs 30:5
People are made in the spiritual image of God, and intended to be like Him in character. Although every person has tremendous potential for good, all of us are marred by rebellion toward God called "sin". This attitude separates people from God and causes many problems in life.
Genesis 1:27; Psalm 8:3 -6; Isaiah 53:6a; Romans 3:23; Isaiah 59:1, 2
Salvation is God's free gift to us, but we must accept it with repentance and faith in order to be saved. We can never make up for our sin by self-improvement or good works. Only by trusting in Jesus Christ as God's way to forgiveness can anyone be saved from sin's penalty. When we turn from our self-ruled life and turn to Jesus in faith we are saved. Eternal life begins the moment one receives Jesus Christ into his or her life by repentance and faith.
Romans 6:23; Ephesians 2:8,9; John 14:6,1:12; Titus 3:5; Galatians 3:26; Romans 5:1
Because God gives us eternal life through Jesus Christ, the true believer is secure in his salvation for eternity. If you have been genuinely saved, you cannot "lose" your saved status. Salvation is maintained by the grace and power of God, not by the effort of the Christian. It is the grace and keeping power of God that gives us this security.
John 10:29, 29; II Timothy 1:12; Hebrews 7:25; 10:10, 14; I Peter 1:3-5
People were created to exist forever. We will either exist eternally separated from God by sin, or eternally with God through forgiveness and salvation. To be eternally separated from God is Hell. To be eternally in union with Him is Heaven. Heaven and Hell are real places of eternal existence.
John 3:16; John 2:25; 1 John 5:11-13; Romans 6:23; Revelation 20:15; Matthew 1:8; Matthew 2:44, 46